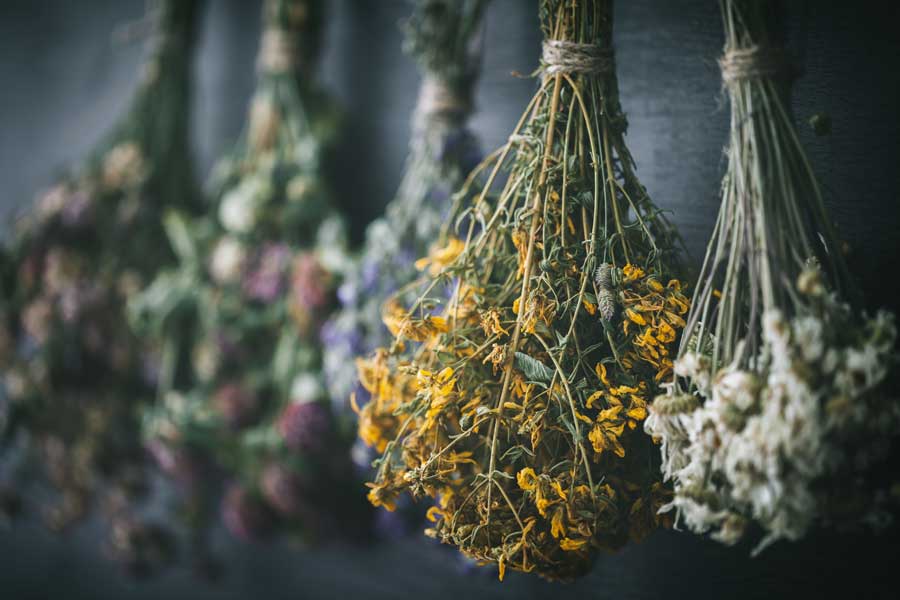 Enjoying the bounty from your garden in your dinners is wonderful, but why stop there? You can freshen up your home decor with the help of seasonal offerings straight from your backyard too! Here are some ideas to get you started.
Gorgeous Garlands
If you have lots of luscious leaves and flowers, a garland is a great way to showcase them before they wither away. All you need for this craft are your freshly cut leaves and stems, twine, and floral wire. Lay out whatever pattern appeals to you most and secure your bundles to the twine by wrapping the floral wire around both. Lay across your table for a special dinner, or over your fireplace mantle for an eye-catching pop of color. Spritz your garland daily with water if you want it to remain fresh for longer.
Wonderful Wreaths
You can also create an inviting celebration of summer for your front door by making your own wreath. For this project, you will simply need a wreath ring base and some u-pins. Items you can easily pick up at your local hobby store. Woody rosemary sprigs or evergreen twigs make a fantastic wreath base and dried flowers, or peppers make great additional ornaments. This is one you can really get creative with! Play around with different textures and colors to find a combination you love. And because u-pins are reusable, it makes it easy to refresh your wreath with different botanical elements for every season and occasion.
Herb Bundles
Once herbs hit their stride, they can be quite prolific. You can take advantage of your herb garden's bounty and encourage new growth at the same time by creating herb bundles. All you need to do is trim the herbs that you want, gather them together, and secure them in a bundle by tying the stems with a rubber band and then wrapping with twine. Then, hang them to dry above a door or in your kitchen. It will give your home a cozy cottage feel while not letting your herbs go to waste. Once your herbs are dried, you can pluck them off as needed for your dishes or grind them in your spice grinder and store them in an air-tight container for later.
And there you have it! Next time you're admiring your flower or herb garden, think about the ways you can enjoy them around the house too.
To learn more about Energy Smart New Homes building practices or browse our available floorplans, you can do so here.
By Energy Smart New Homes 8-18-2021