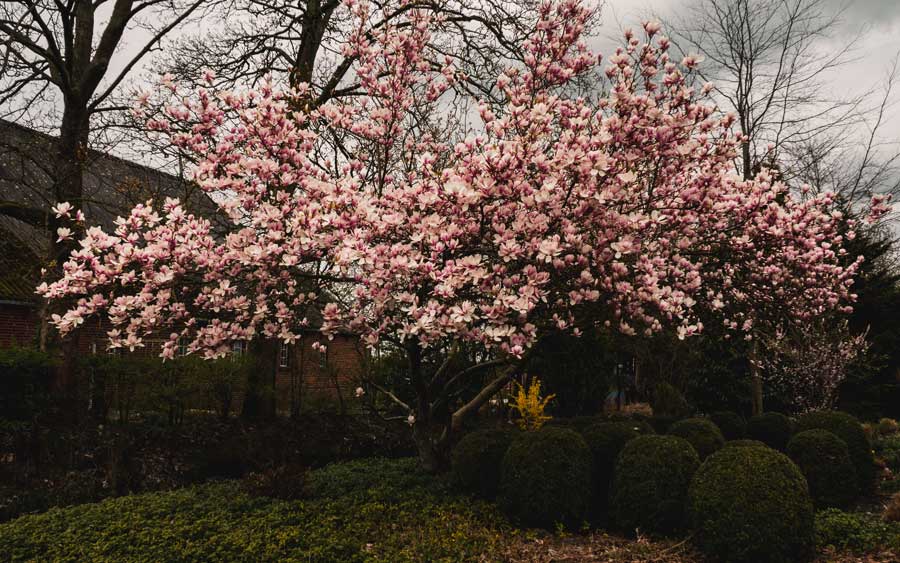 Trees offer a lot in terms of landscaping. They can provide shade, add color, and increase the value of your home. With Spring just around the corner, now is a great time to think about dotting a few trees in and around your yard. Here are some ideas of a few tried and true favorites.
Sugar Maple
If you want function and beauty, sugar maple is a great option. This tree grows tall, 60-75 feet, and offers a large canopy when fully mature, making it an excellent shading tree. In addition, during the fall season, sugar maples put on a stunning display of vibrant orange. No wonder this tree is a favorite.
Paper Birch
Paper birch is a fast-growing statement tree. It is native to North America and establishes quickly, and once it does, it can reach heights of 60 feet. Paper Birch is another fall time favorite thanks to its bright yellow foliage which is contrasted against white bark.
Green Giant Arborvitae
If you are interested in trees that can add privacy, Green Giant Arborvitae won't disappoint. This fast-growing evergreen grows wide and tall with a conical shape. It is hardy and tolerant to a range of conditions. It looks beautiful when lined along a property line, acting as a fence of sorts.
Weeping Cherry
A dainty and romantic tree is the Weeping Cherry. Growing about 20-20 feet tall, the Weeping Cherry tree boasts cascading branches that dance in the breeze. During the spring, you can look forward to delicate shows of white or pink flowers.
Saucer Magnolia
For a show stopping ornamental, go with the Saucer Magnolia. This tree grows about 20-30 feet tall, and what it lacks in foliage it makes up for with blooms. During the spring, you can look forward to impressive pink saucer shaped flowers.
Ultimately, there are a lot of fantastic trees out there that you can introduce into your yard this year. Hopefully this list of favorites will give you a great place to start.
Looking for a place to call your own? Browse our list of available homes today! Or give our Energy Smart New Homes team a call. We would love to explain how our homes are built with energy saving materials that are built to save you money.
By Energy Smart New Homes 3-16-2022