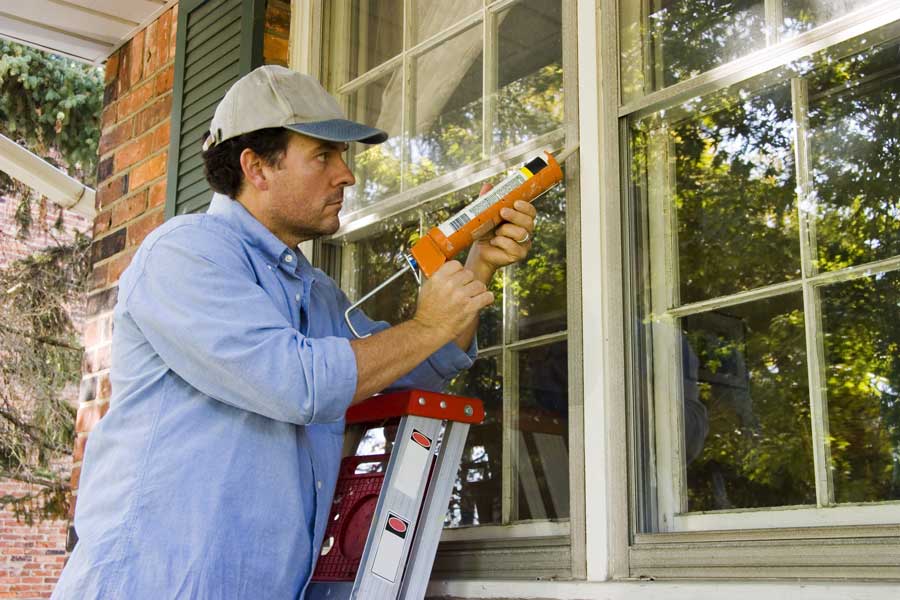 Birds have been chirping and the days are getting longer, which can only mean one thing, Winter is almost over! To get you through the last of the cold season and prepare you for Spring, be sure to add these chores to your to-do list.
Check On Your Window Screens
Get ready to open your windows on the first breezy day of Spring by caring for your window screens now. Check your weather forecast for a day where false Spring peaks its head in. Of course, you can do this task on a colder day, but a warmer day makes it easier. But go out and inspect the windows on the outside of your property. If you notice a window screen that could use some mending, you can purchase a screen repair kit to fix it. If you notice a screen that seems beyond repair, head down to your local home improvement store and secure new screens. Once your window screens are in good repair, you can let in the Spring air without worrying about pets getting out or bugs getting in.
Tackle Some Organizing
By the time the middle of Winter rolls around, most of us have been cooped up inside our homes for months. And evidence of that fact may be starting to appear. If clothes and gear have started to pile up, take the time now to put them back in their proper place. Or give them a proper place! One area of the home that seems to suffer from Winter clutter is the front entrance. To combat this, try setting a boot tray or shoe rack by the door so family members can easily store their shoes away. Additionally, your entryway may also benefit from a free standing or wall mounted coat rack. That way coats have somewhere to go other than on the floor or furniture.
Start Thinking About Seeds
Many appreciate using their Energy Smart New Homes and their generous lots to have a Summer garden. If you are one of those people, you may want to start your seeds inside now. Now is the ideal time to order all of the veggie, fruit, and flower seeds from catalogs. And for plants that need extra time to establish, you can start growing your seedlings indoors under grow lights now. That way, they will be strong and ready to plant in your outdoor garden after the last frost.
There you have it! A few mid-Winter chores and tasks to tackle now that will make your life easier come Spring.
By Energy Smart New Homes 2-23-2023