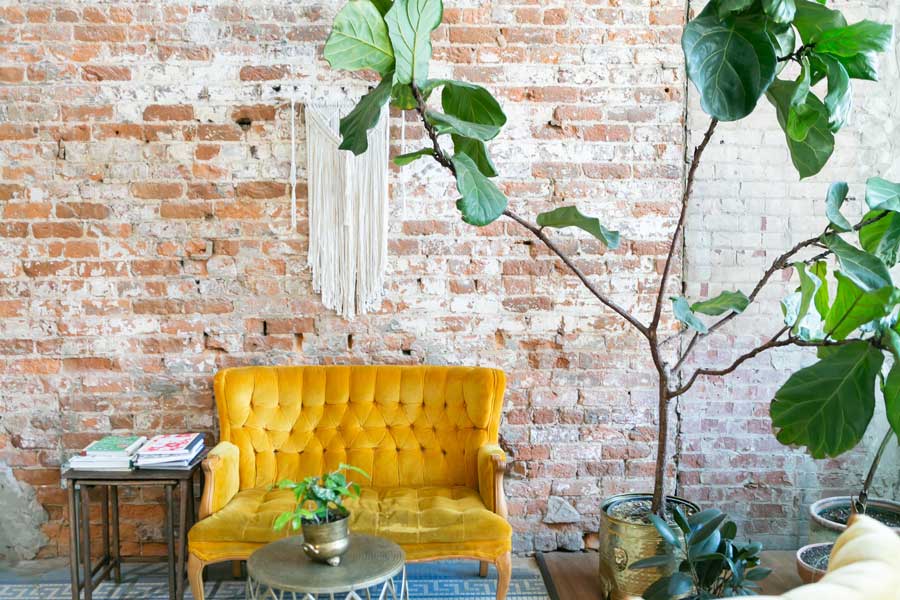 Color can really change the look of an entire room. Choice colors can create a laid back, sophisticated, or cheery atmosphere. If you want to see how a certain color works in a space without dedicating a large surface area, try sneaking the color into one of these subtle places instead.
Inside a Pantry or Closet
Painting an accent wall is nothing new, but why not give some attention to an otherwise neglected space? The inside of a closet or pantry is the perfect place for a bold color choice. It is not a huge commitment so you can choose a punchy color that might otherwise be too loud. Every time you go to open the door you will be greeted with a little surprise of color.
Stair Risers
If you have uncarpeted stairs, the risers can be another unexpected place to test out some color. Try out color combinations with swatches before you get started to ensure that your color choices complement each other. When done right, the result can be stunning.
Thrift Finds
Whether you find an interesting piece of furniture from the thrift store or you already have some pieces at home that you are not in love with, dressing them up with a bit of paint can go a long way. Furniture is another small thing that can handle a bold color without it becoming too much. So instead of throwing out that old chair, why not give it a new life and play around with color at the same time?
Windows
Windowsills and window boxes are excellent opportunities to add in a bit of color. Or lack thereof. If you want something really dramatic and elegant, try a deep eggplant or even a black. Normally, dark colors can make a space feel cold and cramped, but in a small, unexpected place like a windowsill, it can give off just enough edge. Or you can keep it light with watery blues or bright yellows to enhance the brightness of natural light.
At the end of the day, there are no rules to painting or adding color to your home. Play around with ideas of your own. And remember that if you do not like it, you can always change it.
If you are looking for a home to make your own, why not start here at Energy Smart New Homes? We would love to help you get into your forever home.
By Energy Smart New Homes 12-10-2021