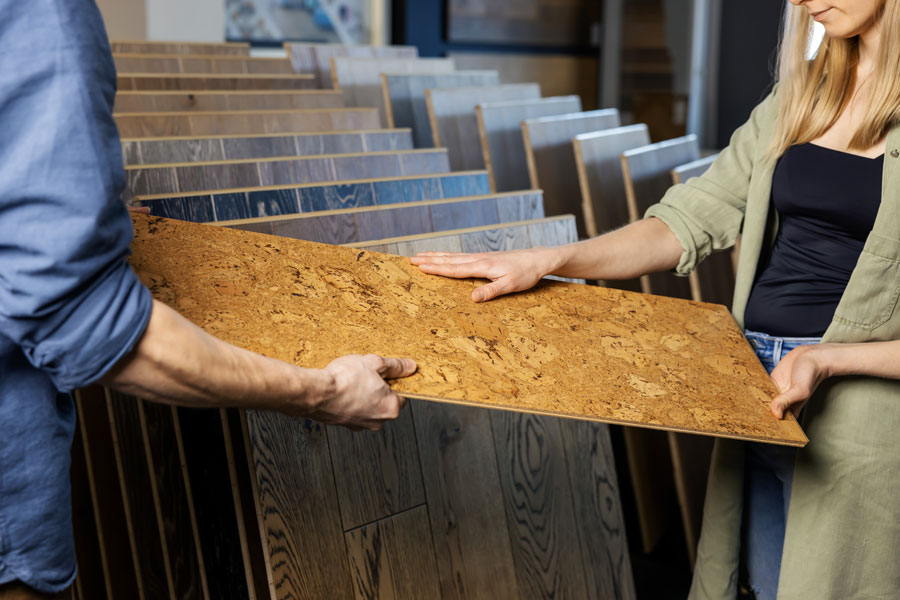 What you need from a home when you first buy it may change dramatically as the years go by. Families grow, needs change, and you need to make changes to your home to accommodate those things. If you have a remodel planned for the near future, here are a few sustainable materials you can incorporate into your design so that you can keep your project as green as possible.
Recycled Glass Counters
Thanks to innovative companies, it is easier now more than ever to choose countertops that are sustainable and green. But choosing a sustainable option for your kitchen or bathroom remodel does not mean sacrificing style. Companies that offer recycled glass countertops create stunning slabs that are quite durable. Plus, having a counter that is made of old stop lights, windshields, and jars is a fun conversation point.
Composite Decking
Thinking about warmer weather with your housing upgrade? If adding a deck is on the agenda, consider composite as your material of choice. While the allure of natural wood is strong for many, many composite decking manufacturers create their composite with recycled plastics that can make choosing this material worth your while. Composite does tend to cost more in the beginning, but it can last quite a few decades and the maintenance to care for it is virtually nil.
Recycled Cork and Reclaimed Wood
Flooring is a popular remodeling project. As you can imagine, the flooring industry creates a huge amount of waste. If you want to offset some of that waste with your flooring remodel, consider recycled cork. Recycled cork adds visual and physical warmth to a room. Plus, it is moisture resistant and sound absorbing.
If recycled cork doesn't suit you, maybe reclaimed wood will. Reclaimed wood from old barns, farmhouses, or even old flooring can make an excellent sustainable material. Give old wood a new life in your home.
Recycled Insulation
Maybe your home remodel involves simply making your home run more efficiently. A great way to make your home energy efficient is to add insulation to attics and garages. If that is your plan, consider using recycled insulation as your medium. Cork, newspaper, cellulose, and even denim are just a few of the things that insulation can be made from these days.
At the end of the day, making small changes and swaps can make a big difference in the long run. If you want your next home remodel project to be as green as possible, consider choosing one of these sustainable materials.
At Energy Smart New Homes, we focus on creating homes that are energy efficient from the start. If you are interested in a home that has a small environmental footprint and a small energy bill, start your search here.
By Energy Smart New Homes 1-23-2023